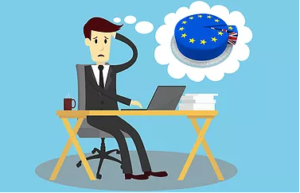 The sunny summer just throws shadows into sharper relief
The UK enjoyed a modest but surprising lift in August, with the Brexometer showing a reading of 5.29. This is a climb of six basis points from the July score of 5.23. The September score of the Accountagility Index (AAX) is now well ahead of the pre-Brexit benchmark of 5.18, but below the record high of 5.43 seen in July. The Index records UK political and economic health in a score out of ten, and any score above 5.00 is positive.
What caused the rise this month?
The most substantial contributor to the rise was the reduction to 4.0% in the unemployment figures, a continuing trend. The recent messages coming from the two main negotiators, Michel Barnier and Dominic Raab, have struck a slightly more positive tone about a Brexit deal in some form. Plus, we have seen better news on growth, inflation and the debt ratio. Finally, the important services sector saw an increase in business activity and new work.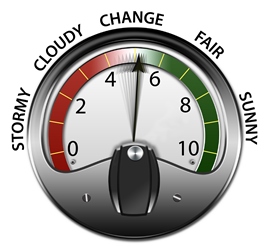 Why do we need to fasten our seat belts then?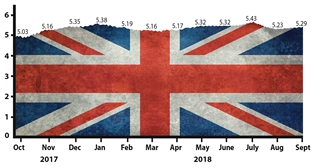 There are warning bells sounding around industry expectations, with the state of the totally becalmed manufacturing sector being at the heart of the concerns. Confidence and activity are both at a two year low, with hardly any job creation. One might have expected exports to be robust, given the weaker pound, and the sector is not now expected to contribute to UK growth throughout this third quarter.
A renewed slowdown in the construction sector has been observed, with a drop in civil engineering projects evidence of the lack of major infrastructure programmes.
With the drop in the markets, a perceived global weakness in demand, and the turbulence of the political scene, we are in for a bumpy ride over the next two months.
Next month, the Brexit negotiations are in full swing, and the headlines will be all about each twist and turn. How will the Index react? Can it maintain its level in September, or will it be victim to the Brexit headlines?
Keep following the Brexometer to find out.
What makes up the Accountagility Index (AAX)?
The data used to calculate the Accountagility Index are based on eleven key factors, all derived from a diverse range of independent and credible sources​
UK economic growth – A key building block of UK prosperity
Markets – Reflects the health of larger British companies
UK inflation – An important measure which needs to be carefully monitored
Sterling strength – Affects imports, exports and confidence
UK employment – Impacts so many aspects of UK economic activity
UK Debt ratio – Tracks the UK's progress against long term balancing of the books
FDI (Foreign Direct Investment) – Illustrates the practical confidence levels from outside the UK
Sentiment – Can be often the most important factor in how the economy is perceived
Political stability/environment – A must include measure which can have instant impact on the big picture
Progress on Brexit negotiations – Casts a very long shadow over all things
Progress of International trade talks – A vital indicator of the UK's international positioning