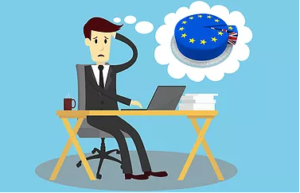 The UK continues to remain in the positive this month (just) with a score on the Accountagility Index (AAX) for October of 5.03. It is almost unchanged from last month's reading of 5.04. The Index records UK political and economic health in a score out of ten, and any score above 5.00 is positive.
But as any follower of the news will testify, the apparent steadiness of the score hides a welter of countless extreme headlines and political oscillations. And this is why the Brexometer is there – to give a clear overall picture each month, when everything seems clouded.
October Brexometer Reading
Some commentators have compared the Prime Minister's keynote speech at the Conservative Party Conference last week to the condition of the UK: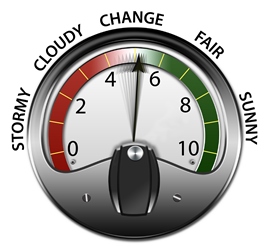 The spluttering and failing delivery parallels the falls in forecasts in the construction sector
The problematic backcloth is a mirror for the fall in GDP (from 1.68% to 1.51% over the past month)
The letters behind her falling to the floor are an analogy for the UK's negotiating messages to the EU falling on stony ground
The prankster's offer of a P45 reflects the lack of leadership seen over recent months
Even Philip Hammond's offer of a throat lozenge seemed to presage the promise of help from the financial sector, to calm and soothe the situation (indeed the PMI for the services sector this month did bolster the overall confidence level and keep it in positive territory)
The Accountagility Index Rating for October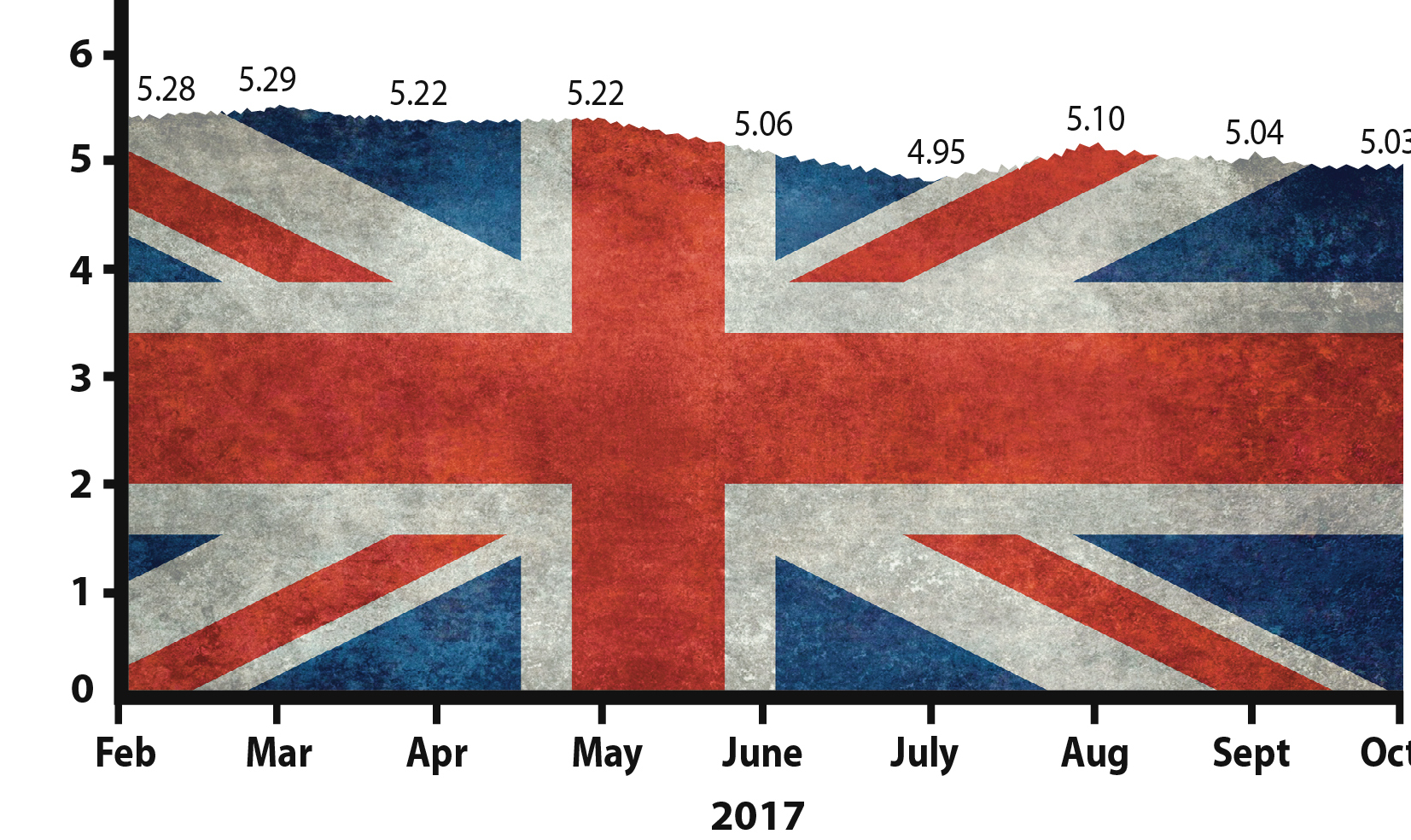 But below the screaming headlines the real numbers do not lie. The reason why the Index is stable this month, is that September has actually seen a perfect balance between positive and negative developments:
Positives
IMF forecast is up
Unemployment has fallen again
Sterling climbed to a new peak (78% on the Index)
Services confidence increased to 53.6%
Markets rose
There was a leap in overseas investment
Negatives
GDP has fallen
Both RPI and CPI stubbornly continue to rise
Although Sterling hit a new peak, it fell in the last week
Construction dropped like a stone due to lack of new Civil Engineering projects
Public Sector debt is still on an upward trajectory
Brexit negotiations continue to flounder and the Aerospace trade dispute with the US is casting a shadow
Looking ahead, the imponderables are many. Can Theresa assert some authority? Will the Brexit negotiations get out of first gear? Can the Brexometer stay positive? Keep following the Brexometer to find out.
What makes up the Accountagility Index (AAX)?
The data used to calculate the Accountagility Index are based on eleven key factors, all derived from a diverse range of independent and credible sources​
UK economic growth – A key building block of UK prosperity
Markets – Reflects the health of larger British companies
UK inflation – An important measure which needs to be carefully monitored
Sterling strength – Affects imports, exports and confidence
UK employment – Impacts so many aspects of UK economic activity
UK Debt ratio – Tracks the UK's progress against long term balancing of the books
FDI (Foreign Direct Investment) – Illustrates the practical confidence levels from outside the UK
Sentiment – Can be often the most important factor in how the economy is perceived
Political stability/environment – A must include measure which can have instant impact on the big picture
Progress on Brexit negotiations – Casts a very long shadow over all things
Progress of International trade talks – A vital indicator of the UK's international positioning