The Index is steady as we watch the leadership contest unfold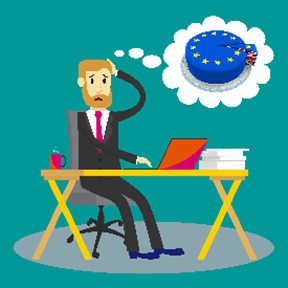 The UK waits… that's what it does
The leadership tussle between Boris Johnson and Jeremy Hunt is entering its final throes, but whoever wins will have a series of challenges to face; convincing new EU leaders that a no-deal Brexit is real, getting Parliament to acquiesce and accept that the UK is leaving on the 31st October; avoiding a General Election; and mobilising the nation behind the exit. His most important task, however, based on the opinions of industry leaders, is "the urgent need to restore confidence" in the economy and in political decision-making.
Meanwhile the Accountagility Index (AAX) fell just ONE basis point to 4.86. Last month it was 4.87 when it had dropped by 23 points in a single month. So this month it's steady as she goes. The Index records UK political and economic health in a score out of ten. Any score below 5.00 is negative, so we are in the red rather than in the black this month.
Despite the lack of movement in the overall score, there have actually been some big movers and shakers in the factors that make up the score. Let's dig into these shall we?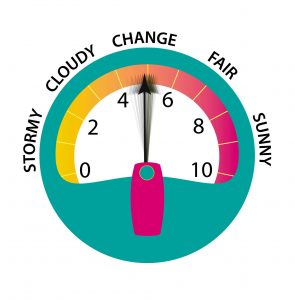 So what were the key changes this month?
There were many negative elements in June. The biggest was sentiment (see section below), but there was a significant drop in inward investment, the pound fell back, and there was a small increase in the UK debt ratio. Based on our assumption of a 75% probability of a Boris Johnson premiership, the likelihood of a no-deal Brexit has increased this month.
As to sentiment, it has been a worrying month for the Construction and Manufacturing sectors. Business activity, new work and output all fell at the fastest pace for ten years across the Construction sector, with Brexit uncertainty widely quoted as the culprit. Commercial work was worst hit, but civil engineering also suffered a sharp decline. Manufacturing fell for the third consecutive month, with confidence at its lowest ebb since early 2013. The key reason was the unwinding of the stockpiling ahead of the original exit dated in March, but on top of this headwinds in the global economy added to the impact, with exporters reporting declines in orders from the US, Europe and Australia. Despite this situation, manufacturing companies are still confident about the medium-term future, with a net 30% forecasting increased output in twelve months' time. In the key Services sector, things are flat, with falling backlogs of work. And yet jobs are still growing due to long-term business expansion plans, and people are not moving from existing roles due to the general uncertainty prevailing. Overall the sentiment figures suggest that the UK economy contracted by 0.1% in the second quarter, and there is the wider issue of productivity. More on that anon….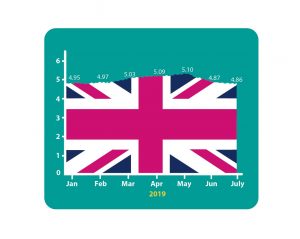 What else has been happening?
There have been positive points. The key one has been the strong bounce in the market with both FTSE 100 and 250 rising strongly. A Boris Johnson victory would increase the chances of both an exit on 31ST October and an early US-UK Trade Deal. Inflation blipped lower, too. For economics junkies the Brexometer score for the economy only, is 5.55 this month, down 5 basis points from its June level of 5.60, so still showing resilience despite the conditions. The all-time peak was 5.93 in April.
What happens next?
Before the next Brexometer, we will know our new Prime Minister. Parliament will have another go at preventing a no-deal exit. There will be a new Cabinet formed. And then all the politicians go on holiday. So how will industry react as these events unfold? Can the UK economy hold up? Will Boris win? Will we get some clearer political direction? How will the Index react?
Keep following the Brexometer to find out.
Footnote
This year we have set up a competition open to everyone, to predict each month's score. You can win a special prize, a Brexometer tenner with the serial number starting AA, one of the first new plastic ten pound notes ever printed. Next month would you like to join in? The Index could be heading anywhere, so it will be an open field. There is another Brexometer tenner to win, together with a framed certificate to show off your awesome punditry to your colleagues and friends. Just email your own prediction (a score out of ten to two decimal places), and this special keepsake could be yours… or you could just spend it!