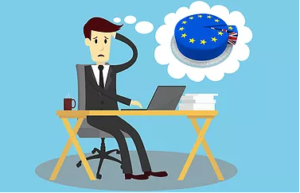 Continuing the trend of the previous three months, the UK's economic position has once again strengthened with the Brexometer measure rising from January's reading of 5.20 to a fresh high of 5.28
Any figure above 5.00 is positive.
February Brexometer Reading
The Accountagility Index shows that the UK is shaking off the dire forecast, winter weather and travel disruption to climb to a peak not seen since before the Brexit vote. The growth was driven by the increasing clarity around the Brexit timetable, with the government on course to meet its target of triggering article 50 by 31st March to kick off the leave process.
It was spurred also by a sizeable growth in the official UK GDP forecast for 2017 by the IMF of 1.1% to 1.5%. And it wasn't hurt by the UK visit to the US, the first meeting with the new President of a foreign leader, which promises an early trade agreement following the conclusion of the Brexit negotiations.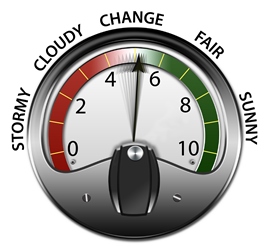 The Accountagility Index Racing for February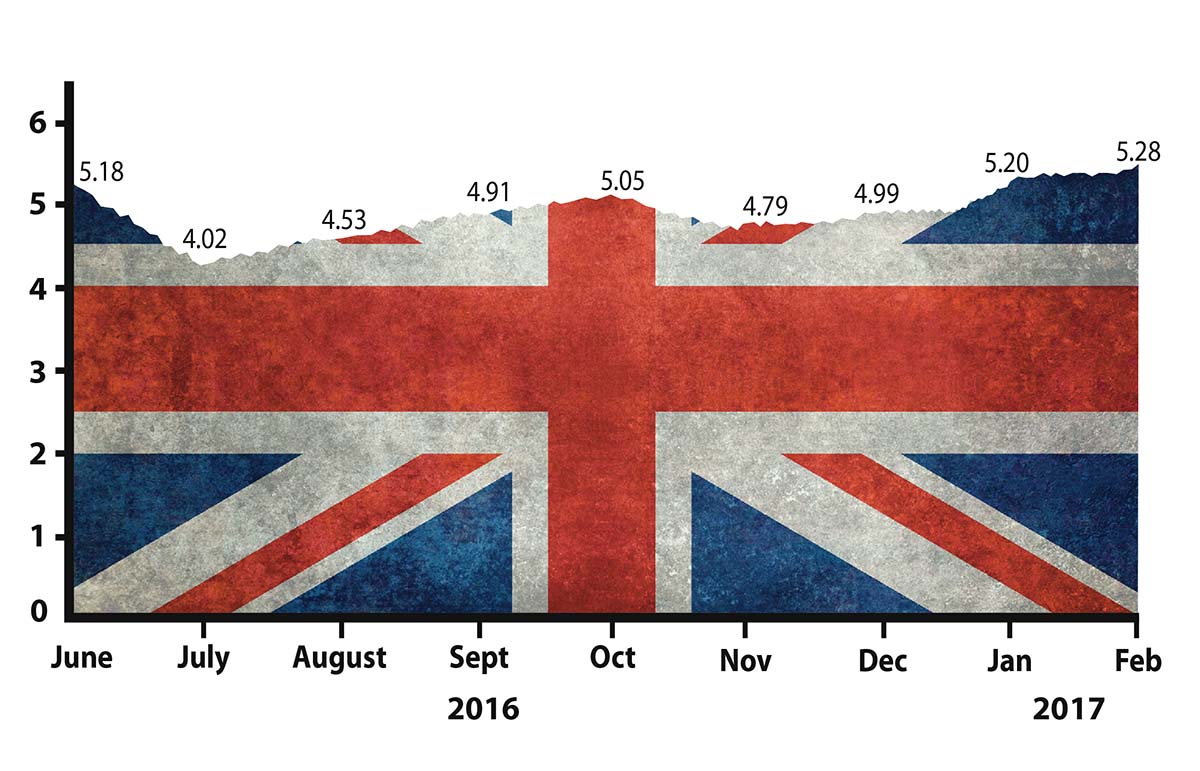 Storm clouds remain on the horizon however. Inflation, caused by the weakness of Stirling, is rising strongly, and the UK debt ratio shows no sign of abating, standing at 86.2%.
Will the UK climate continue to warm up as we move towards spring? Follow the Accountagility Index every month to find out.
What makes up the Accountagility Index (AAX)?
The data used to calculate the Accountagility Index are based on eleven key factors, all derived from a diverse range of independent and credible sources​
UK economic growth – A key building block of UK prosperity
Markets – Reflects the health of larger British companies
UK inflation – An important measure which needs to be carefully monitored
Sterling strength – Affects imports, exports and confidence
UK employment – Impacts so many aspects of UK economic activity
UK Debt ratio – Tracks the UK's progress against long term balancing of the books
FDI (Foreign Direct Investment) – Illustrates the practical confidence levels from outside the UK
Sentiment – Can be often the most important factor in how the economy is perceived
Political stability/environment – A must include measure which can have instant impact on the big picture
Progress on Brexit negotiations – Casts a very long shadow over all things
Progress of International trade talks – A vital indicator of the UK's international positioning