Speed, agility and accuracy throughout the planning and forecasting process are key requirements to meeting the fast changing business conditions of any organisation, but our recent research survey* with 200 CFOs found that the majority of finance departments conduct planning processes just twice a year.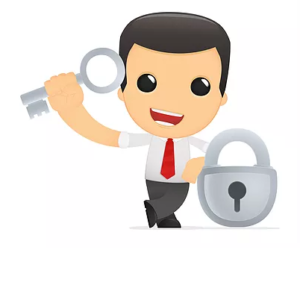 Whilst 70% of CFOs* reported they'd like to increase their number of planning cycles, inefficiencies and over-complicated systems are just some of the reasons given for not performing these more regularly. Producing an efficient Plan is like maintaining an intricate locking mechanism – where all components need to be well oiled and aligned perfectly to ensure precise operation – one misaligned latch will fail the whole lock. Similarly, the top three challenges faced by Finance functions are:
Vast numbers of spreadsheets cause obstacles
Huge volumes of data that need to be managed
Complexities and manual adjustments drain valuable staffing resources
All agree, an efficient planning process comprises excellent forecasting, wide collaboration and reduction of the all-important cycle time – whilst having the ability to analyse and fully report on all of your planning, budgeting and forecast data.
To do all of this manually using spreadsheets is time consuming and complex. Doing this using automated tools seems a promising solution, but which is the right product for you? Some Finance solutions appear to have been written by scientists, offering little practical content and showing limited understanding of the procedures you follow and the constraints you are under on a daily basis.
We can unlock your business intelligence:
At Accountagility, we understand that for budgeting, planning and forecasting, each organisation has its own way of doing things and that a solution can rapidly become a headache if it is not fully flexible and able to adapt to your needs. ORYX Plan has been designed by Finance people like you. That's what makes us, and our solutions different.
We understand the cycle time from initial draft to final approved budget and forecast is key. ORYX Plan lifts the latch for your planning requirements because it:
Reduces risk by validating data at point of entry
Uses our lightning quick in-memory process technology to become one of the fastest number crunching solutions in its class
Makes the handling of multiple plans easy with its intuitive user interface
Provides deep multi-dimensional and reporting to view performance from many perspectives and permutations