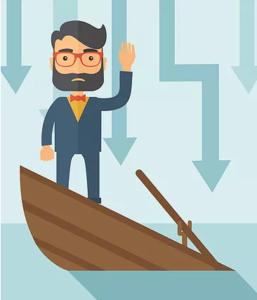 At first glance, the tie between finance and HR isn't all too obvious. But with both operations sharing the same objective – to serve and advise the business – the seamless flow of information between them is of paramount importance to ensure any business stays afloat.
HR records contain numerous key elements that need to be captured by finance for planning and actuals. Information relating to bonus or commission calculations and payments, share schemes and options, and employee expenses, for example. This data can reside in either the Finance or the HR system. Sometimes the information crosses several geographies and entails the management of multiple currencies.
​
The humble spreadsheet is the most widely used tool to combat the sharing of this data. But manual data entry and transfer of information from one system to another in this way simply adds to the already heavy workload of the Finance team.
Our research* confirms 72.5% of CFOs are concerned over their reliance of using spreadsheets for their most crucial finance processes – so how can businesses replace Excel and these highly manual processes that move HR data into plans and actuals efficiently – ensuring the business has the buoyancy it needs to keep it on an even keel?
"Over 72% of CFOs are concerned over their reliance of spreadsheets for their most crucial finance processes"
If organisations could reduce the volume of this manual data entry, whilst at the same time be able to analyse and model the data without delay, they would be in a greater position to free up time and resources. Indeed, 86% of CFOs questioned* confirmed they would consider replacing spreadsheet based processes if a suitable alternative was available.
What's the alternative
ORYX HR. Developed by people who have worked in finance and fully understand the impact of data inconsistencies, this solution has been designed to consider the security risk to the confidential material, and the overall importance of the accuracy of the information flow between HR and Finance.
Now you can navigate through troubled and stormy waters with ease. ORYX HR is a fully automated solution that captures staff costs, performs calculations, and provides analysis and reporting, freeing up valuable staffing resources.
Straight through HR processing
Full end to end automation reduces the time it takes to update staffing costs in actuals or plans, with complete version and data control
Eliminate errors
Inbuilt data validation processes that handle manual inputs and in-house system feeds are managed by an automated workflow, removing risk of incorrect or inconsistent data.
Optimise resources
Enable informed decision making by understanding the true cost of resources, model different staffing scenarios, and optimise staff to their greatest potential
Multi-Currency
With a set of rules for each geography, handle multiple currencies and map your FX requirements
Modelling
You can cut scenarios with ease and model the impact of different factors and plans to your bottom line
Ways to learn more:
By implementing a more efficient information flow between HR and Finance, staff can spend less time adjusting errors, and more time focusing on higher value tasks. The more automated processes implemented, the more confident CFOs can be in the data quality. Importantly, they may now turn their attentions to the business insights to be gained from the data itself.
​
Avoid having to batten down the hatches. Instead, place a firm hand on the tiller and re-chart your company's course and provide the business with the support it needs to seamlessly share information between HR and Finance. If you have that sinking feeling, choose one of three ways to learn more: